Did College Covid-19 Vaccine Mandates Go Too Far?
Like many other institutions, the University of Pennsylvania campus was mostly shuttered to in-person learning when Vincent Kelley began work there as a Ph.D. student in ethnomusicology in the fall of 2020. But when the first vaccines were rolled out to all American adults the following spring, Penn leadership announced that in-person classes would resume for the 2021-22 academic year — with one proviso: Only students, faculty, and staff who had received a Covid-19 vaccine would be permitted to return.
Religious or medical exemptions were available, but Kelley, who had chosen to be vaccinated himself, said he still found the mandate overly coercive. Then, when the university announced in December 2021 that a booster vaccine would be required, too, Kelley started an online petition, which gathered more than 2,000 signatures. "Those who want the booster should absolutely get the booster," Kelley told the student newspaper. But, he said, "I think having it mandated is a much stronger step that is not justified ethically nor scientifically."
Few institutions in American society embraced vaccine mandates as enthusiastically as universities, especially elite schools. More than 1,000 institutions mandated a primary course of vaccination for students, and roughly 300 — including several of the country's largest state university systems — mandated a booster. Harvard University, the University of California system, and a few dozen other schools then went on to require yet another booster designed to protect against new strains of the virus.
Whether these successive vaccine requirements accomplished what administrators hoped remains a vexing scientific question. Evidence does suggest that the initial campus vaccine mandates reduced Covid-19 cases in the fall of 2021, and these policies had support among a range of researchers. "If you were going to put mandates in, whether it's workplace or school, that was kind of the window period when it was the most important. And then maybe into the winter of 2022," said Peter Hotez, a vaccine scientist and the dean of the National School of Tropical Medicine at Baylor College of Medicine.
Nearly all experts also agree that successive Covid booster shots are an effective bulwark against severe illness in older adults, the immune-compromised, and other high-risk groups. But throughout the pandemic, there has been far less agreement on the need to boost healthy young people. And even those who do recommend boosters for college students, including Hotez, noted that the mandates followed the law of diminishing returns for subsequent jabs: As the virus evolved, the vaccines became less effective at reducing transmission. And over time, the U.S. population gained a measure of immunity through initial vaccination, natural infection, or both, easing the burden on health care systems — one of the key drivers of mandates.
As students return to campus for the 2023-2024 academic year, most Covid-19 vaccine requirements have been lifted or simplified. This is cold comfort to Kelley and other critics of campus mandates, who note that young men also have a small but heightened risk for worrying side effects from the vaccines. In speaking with Undark, Kelley described the vaccine mandates, and the booster requirements in particular, as coercive policies that college administrators, and even many of his fellow students, simply refused to question, even as evidence supporting them waned.
"It was almost impossible," he said, "to have a discussion about these things."
---
In the spring of 2021, all U.S. adults became eligible to receive one of the initial Covid-19 vaccines. Colleges and universities, aiming to support in-person learning and minimize Covid cases, began to announce mandates for the upcoming fall semester.
While college students as a group are at low risk for bad outcomes from Covid, some do have risk factors for severe disease — as do older faculty and staff. So as the delta variant circulated that fall, the vaccines were seen as a helpful tool for controlling transmission and protecting vulnerable populations on campus. "The last thing we really wanted to see," said Angela Branche, an associate professor of medicine and infectious disease physician at the University of Rochester, "was a bunch of college campuses with large outbreaks of Covid."
Paul Offit, a professor of pediatrics and director of the Vaccine Education Center at Children's Hospital of Philadelphia, said he supported mandates for the primary course of vaccines on college campuses and in other settings, in part because uptake had been slow elsewhere. In the early months of the vaccine's availability to the wider population, he said, too many Americans were choosing to skip the shots. Meanwhile, Covid-19 patients, many of them unvaccinated, continued to overwhelm the health care system. "So, what do you do?" Offit asked. "You mandate vaccines."
Not everyone shared this view. A small number of academics publicly voiced opposition to mandates requiring even the initial series of vaccines, particularly when justified as a means of curbing transmission. Jay Bhattacharya, a professor of health policy and economics at Stanford University and an outspoken critic of U.S. public health policy, for example, pointed to a New England Journal of Medicine study based in Qatar, published as a preprint in August 2021. It found that the vaccines' effectiveness against infection declined sharply after about four months.
Beyond this, said Bhattacharya, most college students are at low risk and many had already contracted Covid-19 by the time the requirement went into effect. Under such conditions, he said, "mandates make no sense."
Teasing out the professional zeitgeist on the initial vaccine mandates is tricky, said Walid Gellad, a drug safety expert and professor of medicine at the University of Pittsburgh School of Medicine. "Many public health officials did back mandates early on, but many did not," he wrote in an email to Undark. "What seems like consensus based on who speaks loudest or the most does not always reflect the actual consensus among those who don't speak up, which makes a characterization difficult."
Disagreements aside, limited evidence does suggest that those initial campus requirements helped to curb the spread of the virus in the fall of 2021. One of the few empirical studies looking at the effects of vaccine mandates on U.S. campuses was conducted by Navid Ghaffarzadegan, an associate professor and infectious disease modeler at Virginia Tech. He found that campuses with mandates had substantially higher vaccination rates. That turned out to make a meaningful difference, said Ghaffarzadegan. Colleges with a mandate experienced, on average, roughly 3 Covid cases per 100 students, versus roughly 4 cases per 100 students at colleges without a mandate.
On a campus with 30,000 students, that would mean 900, rather than 1,200, cases of Covid-19 in the fall. Such evidence, Ghaffarzadegan wrote, suggests the initial vaccine mandates facilitated "a safer educational experience" in the fall of 2021.
The question of campus mandates became more complicated — and more contentious — with the approval of booster shots and the arrival of the omicron variant.
---
In August 2021, President Joe Biden announced plans for his administration to offer a Covid-19 booster vaccine to all U.S. adults in order to confer additional protection against new variants. But that plan caused a stir within the Food and Drug Administration, which had not yet approved any booster doses. Two of the FDA's top vaccine regulators announced their resignations.
"We undertook a very careful review of all the relevant literature that had been published," said Philip Krause, one of the two departing officials, in a recent interview with Undark. The data at the time, he added, "didn't support a need for boosters in the broad population."
In September of that year, the FDA's vaccine advisory panel of outside experts voted 16-2 against recommending boosters for all adults; instead, the panel voted in support of boosters for people 65 and older and for those at high risk for severe disease. Weeks later, however, the FDA circumvented its own advisory committee and expanded eligibility to all adults. Other wealthy countries, including Germany, France, and Israel, were also preparing to offer boosters, or had already started providing them to large swaths of their populations.
According to the available data, young and healthy people remained well-protected against severe disease, said Offit, who sits on the FDA's advisory panel. This indicated the initial shots were working as designed: "The goal of that vaccine was to keep people out of the hospital and keep them out of the intensive care unit," he said. While boosting might restore some protection against infection and mild disease, the effect would be short-lived, said Offit. In his view, continuing to boost young healthy adults in an effort to curb infection and transmission is "not a viable public health strategy."
Some of the nation's top public health officials disagreed. In an interview with NBC News, Anthony Fauci, then-director of the National Institute of Allergy and Infectious Disease, argued that booster vaccines to prevent infection made sense for most people. He lamented the emergence of what he called "a twisted narrative that it doesn't matter if you get infected, get mild or moderate disease, are in bed at home, recover and then get long Covid."
Still, in that same interview, Fauci acknowledged uncertainty around a booster's risk-benefit ratio for people under 30. That uncertainty was due, in part, to their elevated risk for myocarditis — or heart inflammation — a rare but potentially severe side effect of the Covid vaccines. Reports first surfaced in early 2021 in the U.S. and Israel, and by June of that year, Israeli researchers had suggested a causal link between the Covid vaccines and myocarditis in boys and men ages 16 to 24. The condition usually resolved, however, and countries across the globe subsequently determined that the benefits of a primary course of vaccination outweighed the risk.
Whether that was true for a booster, however, was less clear.
Over time, research would find that vaccine-induced myocarditis occurs most frequently in young men after dose two, said Gellad. "My sense is that the rate is somewhere between 1 in 6,000 and 1 in 10,000 for the highest risk group," he wrote in an email to Undark, pointing to a pair of papers published in early 2022.
Both Pfizer and Moderna were also required by the FDA to conduct post-marketing studies to monitor for hidden, or sub-clinical, cases of myocarditis in young vaccine recipients. Pfizer's results have been delayed, the company told Undark, due to problems with enrollment. Moderna said that its results were filed to the FDA, but that the agency had not yet released the data. The FDA declined to directly confirm this.
Gellad declined to offer an opinion on any of the campus Covid-19 vaccine mandates, but like others, he said the benefits of having everyone vaccinated decreased as the vaccines became less effective at reducing transmission. He added that decision-makers should consider that the risk of side effects "is borne mostly by one group, which is very different than other vaccines that you mandate."
Studies went on to show that a booster's protection against infection with the omicron variant did, indeed, wane quickly, in some cases dipping below 50 percent effectiveness by week 10. Among other things, this meant the virus would continue to circulate on campuses with or without a booster mandate, said Krause.
Still, Hotez argued that some university hospitals were in a precarious situation going into 2022, and boosters could have the dual effect of keeping teachers and staff safe, he said, while also having "some impact on transmission" at a time when intensive care units were full of patients.
That may well have been the reckoning of many campus decision makers, who forged ahead with booster requirements as the omicron variant spread. All told, more than 300 schools would go on to mandate boosters, citing increased case numbers on campus and beyond, as well as state and federal guidance. That number included all of the Ivy League, numerous liberal arts colleges, and top-ranked public universities, including those in the State University of New York system and the University of Michigan.
"That was a pretty easy decision for us to make in terms of keeping our communities safe and healthy," said Jesse Lytle, vice president and chief of staff at Haverford College, which was one of the first schools in the mid-Atlantic to mandate boosters. Lytle added that there was a psychological aspect to the decision, too. "Our kind of education only works if people feel safe and show up," he said, and the overwhelming sentiment at Haverford "was that folks saw safety and health in the vaccine and the booster and felt better with that mandate in place."
---
Some students welcomed the boosters, too. In December, 2021, the editorial board at The Daily Pennsylvanian, the student newspaper, urged the university to mandate boosters as quickly as possible, in part to minimize transmission and quarantine time, both of which can cause major disruptions.
Vincent Kelley disagreed, and soon after that editorial was published, he began preparing his petition to University of Pennsylvania administrators. Even students who had accepted the primary series mandate might balk, he thought, at what he characterized as an indefinite series of shots. By that point, said Kelley, it was clear the vaccines had not stopped transmission. And more information had emerged about myocarditis.
Kelley's petition cited the FDA's advisory panel rejection and the World Health Organization's request that wealthy countries hold off on boosting healthy adults at a time when global supplies were limited. After the petition published, Kelley said, students with similar misgivings about Covid-19 vaccine mandates started reaching out to him.
Soon, a small number of students and faculty had formed a group, which they called the University of Pennsylvania Anti-Coercion Coalition, or PACC. They spent hours, said Kelly, developing statements on four core principles: informed consent, bodily autonomy, data-driven policy, and something called vaccine democracy, meaning that vaccines should be provided freely to those who want them, including residents of poor countries.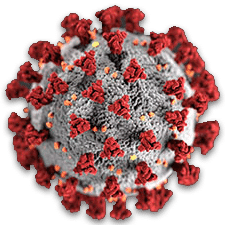 For all of Undark's coverage of the global Covid-19 pandemic, please visit our extensive coronavirus archive.
Other campuses were experiencing pushback, too. At the University of Chicago, a new conservative student newspaper, The Chicago Thinker, began challenging administration policy; people in its orbit sometimes made it onto Fox News. Mitch Robson, a rising senior who studies physics and molecular engineering, said one of the paper's main goals is to ensure that the university lives up to its reputation as a place where "you rigorously debate ideas and let the best ideas win."
Off-campus, opposition to vaccine mandates of any kind had grown increasingly partisan. In the fall of 2021, a dozen governors, all Republican, signed legislation restricting Covid-19 vaccine mandates. That November, a Trump-appointed federal judge halted the Biden Administration's mandate that health care workers receive the primary course of vaccination — a move that prompted many major hospital systems to roll back their requirements over concerns about losing employees. The Supreme Court did eventually rule in favor of the health care worker mandate, but it struck down a federal policy requiring large companies to mandate Covid-19 vaccination or weekly testing for all employees. Soon after, companies including Starbucks and General Electric dropped their Covid-19 vaccine requirements.
As major employers began lifting their mandates, campuses kept them in place. The result was sometimes a patchwork of policies within a single institution; in some cases, universities adopted stricter policies for their college students than for their health care workers. The University of Chicago, for instance, mandated boosters for college students, but not for hospital employees working with vulnerable populations.
Kelley said that he applied for and was granted a booster exemption, and that he believes this allowed him to sidestep sanctions that the university had put in place for non-compliant students. Still, some of his friends, he said, cut off contact with him. Many people in PACC were, "for lack of a better word, canceled by friends and colleagues," said Kelley.
Kelley acknowledged that PACC's view was probably a minority view on Penn's campus, but he added, there were plenty of students, faculty, and staff who kept quiet about their opposition to the mandates because of the perceived risks to their careers.
---
In response to the virus' evolution, vaccine makers developed bivalent vaccines targeting the omicron subvariants that had become dominant by summer 2022. In September, the CDC recommended that everyone age 12 and over receive one of the new boosters.
A few dozen colleges and universities mandated the updated vaccine that winter, including Yale University and Notre Dame. Among the reasons cited was a need to protect high-risk students living in dense housing.
Support Undark Magazine
Undark is a non-profit, editorially independent magazine covering the complicated and often fractious intersection of science and society. If you would like to help support our journalism, please consider making a donation. All proceeds go directly to Undark's editorial fund.
As the spring wore on, that position was increasingly out of step with global medical consensus. In March 2023, the WHO updated its Covid-19 vaccine guidance to recommend the primary series and one booster for healthy adults under the age of 50 to 60, stating that "additional booster doses are not routinely recommended."
Adam Finn, a pediatrician at England's University of Bristol and a member of the expert panel that guides the United Kingdom's vaccination efforts, was part of the WHO working group that crafted the guidance on Covid-19 boosters. He characterized the vaccines as useful tools for directly protecting the people who receive them from serious illness. But, he added, the vaccines don't impede viral circulation to any useful extent, making it hard to justify giving repeated doses to healthy young people.
In April, Paul Offit wrote an essay on his Substack newsletter arguing that campus booster mandates had long outlasted any usefulness. The benefits of mandating additional shots, he wrote, "are, at best, marginal."
Heidi Larson, an anthropologist at the London School of Hygiene and Tropical Medicine, said that mandates can be a helpful policy tool, but it's important to keep an eye on downstream effects.
She pointed to her recent research, which shows what she characterized as a dramatic drop in vaccine confidence among young adults in Europe. Prior to the pandemic, people aged 18 to 34 were largely aligned with people 65 and up in regards to their views on the safety of effectiveness of vaccines. The recent divergence, Larson said, was provoked by the number of restrictions — including vaccine mandates — placed on young people during the pandemic.
A separate research team surveyed U.S. and German residents, finding that Covid-19 vaccine mandates had the potential to provoke anti-mandate activism — participation in a demonstration, for example, or signing a petition — and to decrease intentions to vaccinate against chickenpox and the flu.
Compulsory shots undermine vaccine confidence, said Finn. Ideally, people should "feel that they're being offered something that they actually want."
---
Today, as many as 80 educational institutions have some kind of Covid-19 vaccine requirement in place, according to No College Mandates, an advocacy group that was founded during the pandemic. (The group recently posted a list of those schools on X, formerly known as Twitter, and urged its 13,000 followers, "Do Not Apply. Do Not Comply.")
Many schools have simplified their requirements: At Johns Hopkins University, Rutgers University, University of Pittsburgh, and Harvard University, for example, either the original primary series or an updated vaccine will do for most students.
Meanwhile, the debate over the utility of boosters among the wider population continues in the scientific literature. In February, U.S. researchers published a letter in the New England Journal of Medicine, reporting that the bivalent booster provided "substantial additional protection" for people age 12 and older. A few months later, the journal published a letter by Israeli researchers who used the same dataset to estimate that the U.S. would need to vaccinate more than 20,000 people age 18 to 64 — at a cost nearly $2.5 million — to avoid one severe event in this age group. Such an effort would be unsustainable, the Israeli authors wrote.
The U.S. authors took issue with this conclusion, replying that, among other things, their dataset wasn't detailed enough to draw such conclusions.
Back in Pennsylvania, Kelley said that he has lost trust in the public health establishment. In a recent essay posted on his Substack, he took aim at researchers, including Offit, for either actively supporting mandates or for not speaking out against them.
Kelley is asking the university to conduct a post-mortem on its Covid-19 vaccine mandate. "This is an institution of higher learning," he said. "We're supposed to be making arguments for things and having open discussion and debate about central issues in our societies." By contrast, Penn's mandate, he said, was dropped earlier this year without much explanation. (The University of Pennsylvania did not reply to multiple requests for comment.)
"There's definitely a lot of room for soul-searching," he said.